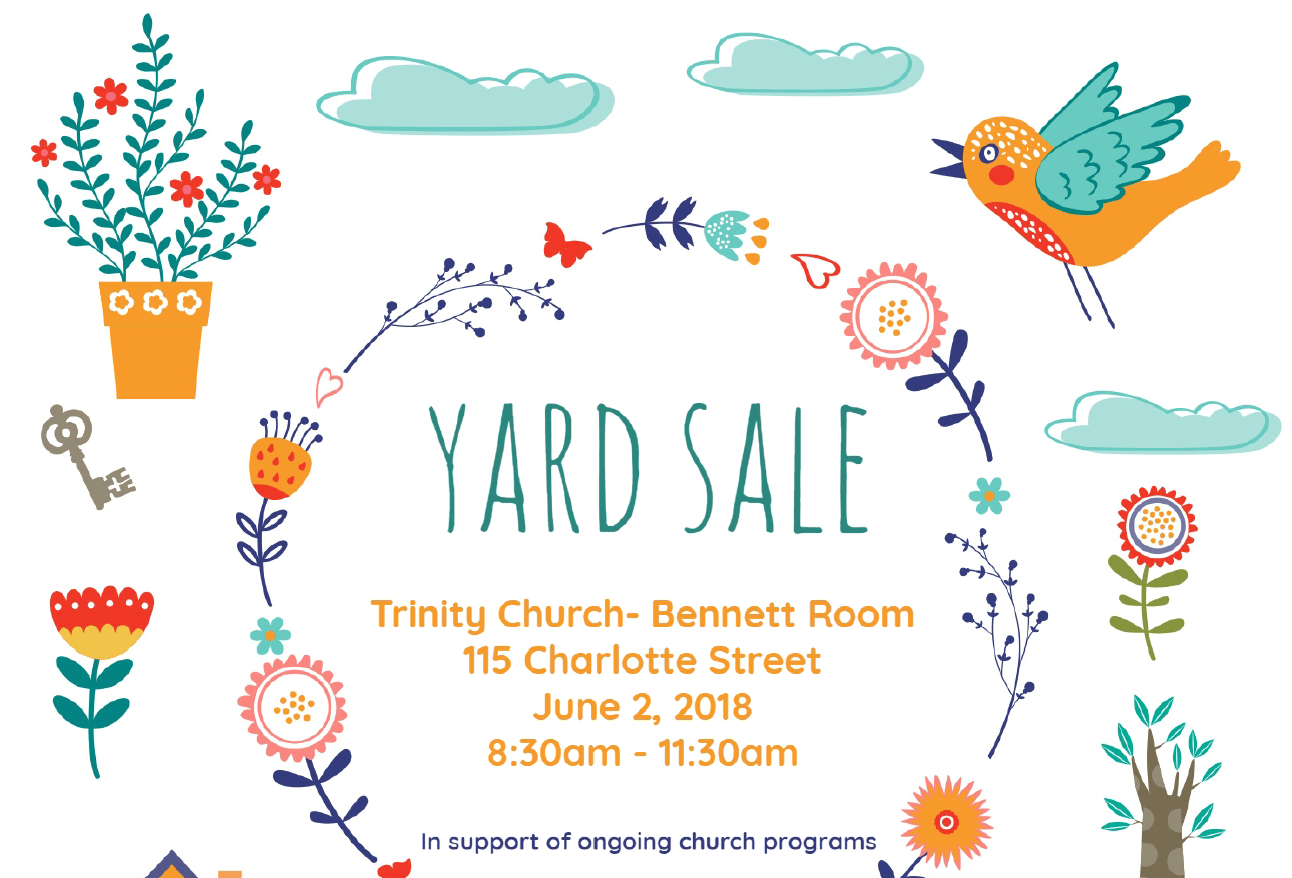 June 2 Yard Sale!

Trinity Church Yard Sale:  June 02nd-8:30 am – 11:30 am

Time to clean out your garages, closets, etc. and drop them off at the church (main hallway) for the upcoming yard sale. Please ensure all electrical items are in working order and no Baby items or clothes please.

Print off a copy of our Yard Sale Poster!