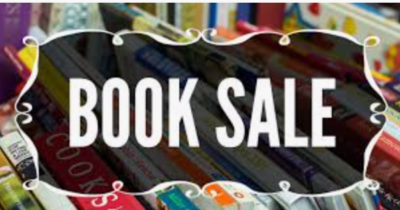 Nov 23-24 Book Sale

Trinity Book Sale:

Friday, Nov. 23rd-4:00 pm – 7:00 pm

Saturday, Nov. 24th– 9:00 am – 11:30 am.

Hard cover books – $1.00, soft cover $.50 each.  Russell Hart will have 3 tables of Heritage books, games, costume jewelry, and artisan pottery.  Trinity ladies will have tables of Xmas sweets, & used Xmas decorations for sale. Volunteers needed to price goods on Friday, Nov. 23rdand to help out selling on Friday evening and Saturday morning. Donations of ready-to-sell-baked goods and Christmas Crafts would be much appreciated. ( phillipw@nbnet.nb.caor 693-1976) Linda Webb – Thank you.